Julia Roberts, a Beautiful Woman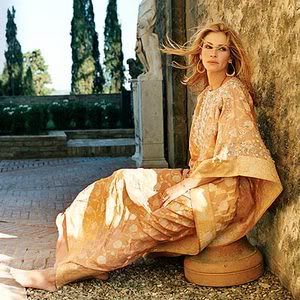 *uploaded from People magazine
JULIA ROBERTS
"Now that she has the babies, she has reached her peak of beauty," says Julia Roberts's friend and makeup artist Genevieve. "She is satisfied and content. All of that shows. It shows through the makeup, through the pictures. Being a mom has changed her whole life." And the 37-year-old actress has adopted a no-fuss approach to beauty. "She likes to dress like a normal housewife or mother," says Genevieve. "She doesn't care at all."
*from
www.people.com
*****************************************
Luchie says:
I am a Julia Roberts fan through and through. She is really a beautiful woman and the movie Pretty Woman defines her. Her acting talent is commendable too. Who can forget the movie The Pelican brief? For me, she was very good in that movie.
Now that she is already married and a mother of twins, she projects a higher level of what it means to be beautiful. Of course her physical assets could not be ignored, but the happiness that exudes in her being a contented wife and mother makes her more beautiful.
And Julia Roberts is indeed a beautiful woman inside and outside.